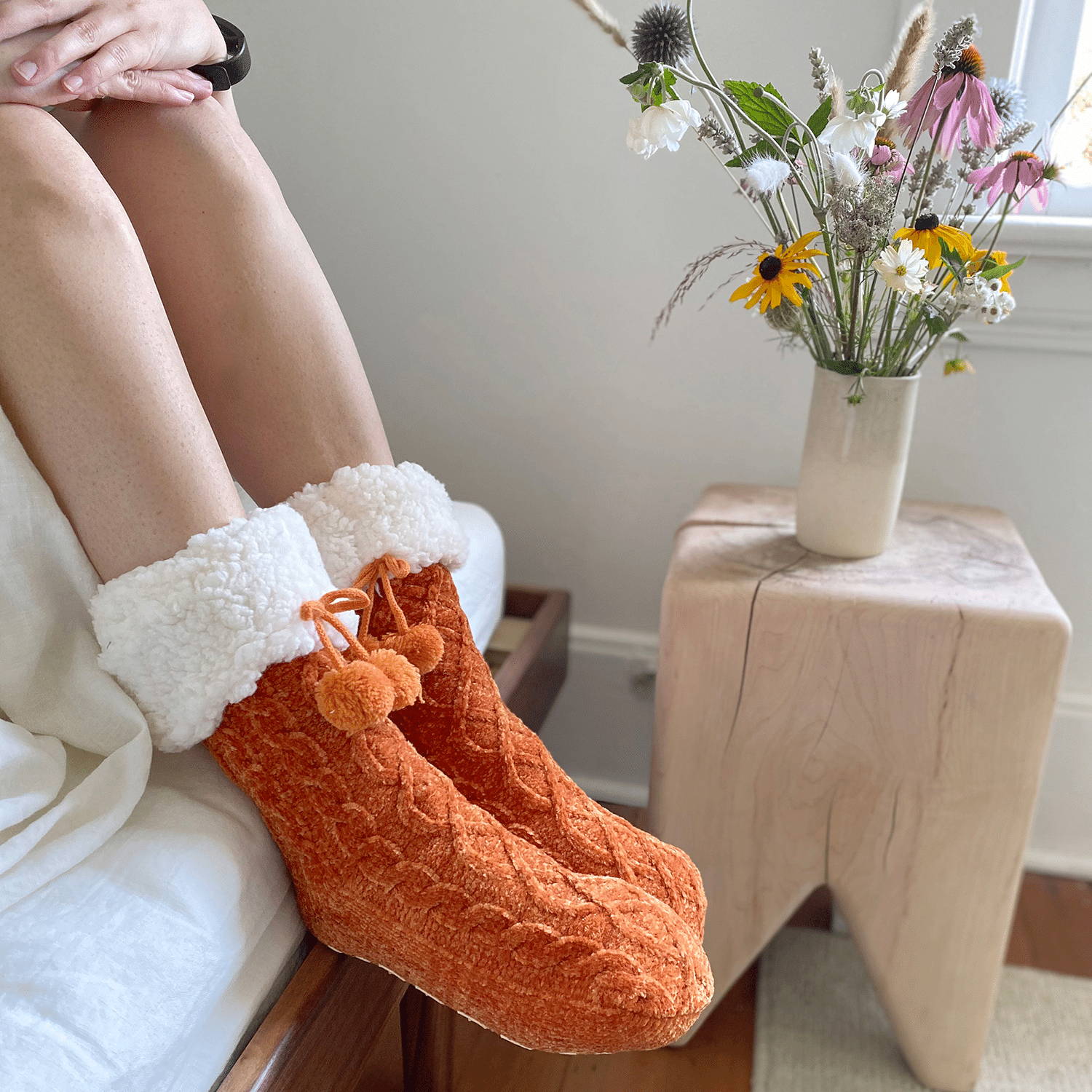 Diving into a book at the end of the day is one of our favorite ways to wind down and relax. We love getting immersed in new worlds, suspenseful plots and compelling character relationships.
Before diving into a good book we always make sure we have a few essentials:
1. A good beverage - Whether it's tea in the wintertime, or a glass of sparkling water in the summer, it's always good to have something to quench your thirst.
With the warm weather upon us, we've been reaching for Tality Kombuchaahttps://gem-3910432.netlmost everyday and we love their seasonal flavors!

2. Reading socks - There's nothing worse than getting into the juiciest part of the story only to be distracted by your feet being cold!

We recommend Pudus Slipper Socks to keep your feet comfortable while you read. With an extra-plush faux-fur lining they'll keep you feeling cozy for hours!

3. Reading glasses - Make sure you're not straining your eyes when you're reading because you may have to stop mid-chapter, just before you've discovered who committed the crime because your eyes hurt! And if you don't need prescription glasses, if you're reading on a tablet or smartphone you should always use blue-light blocking glasses to keep your eyes comfortable.

Check out https://www.peepers.com/ to find the perfect pair of glasses for you. They've got great styles to match everyone's unique taste!
Now that you've got all the essentials, it's time to jump into our top list of books!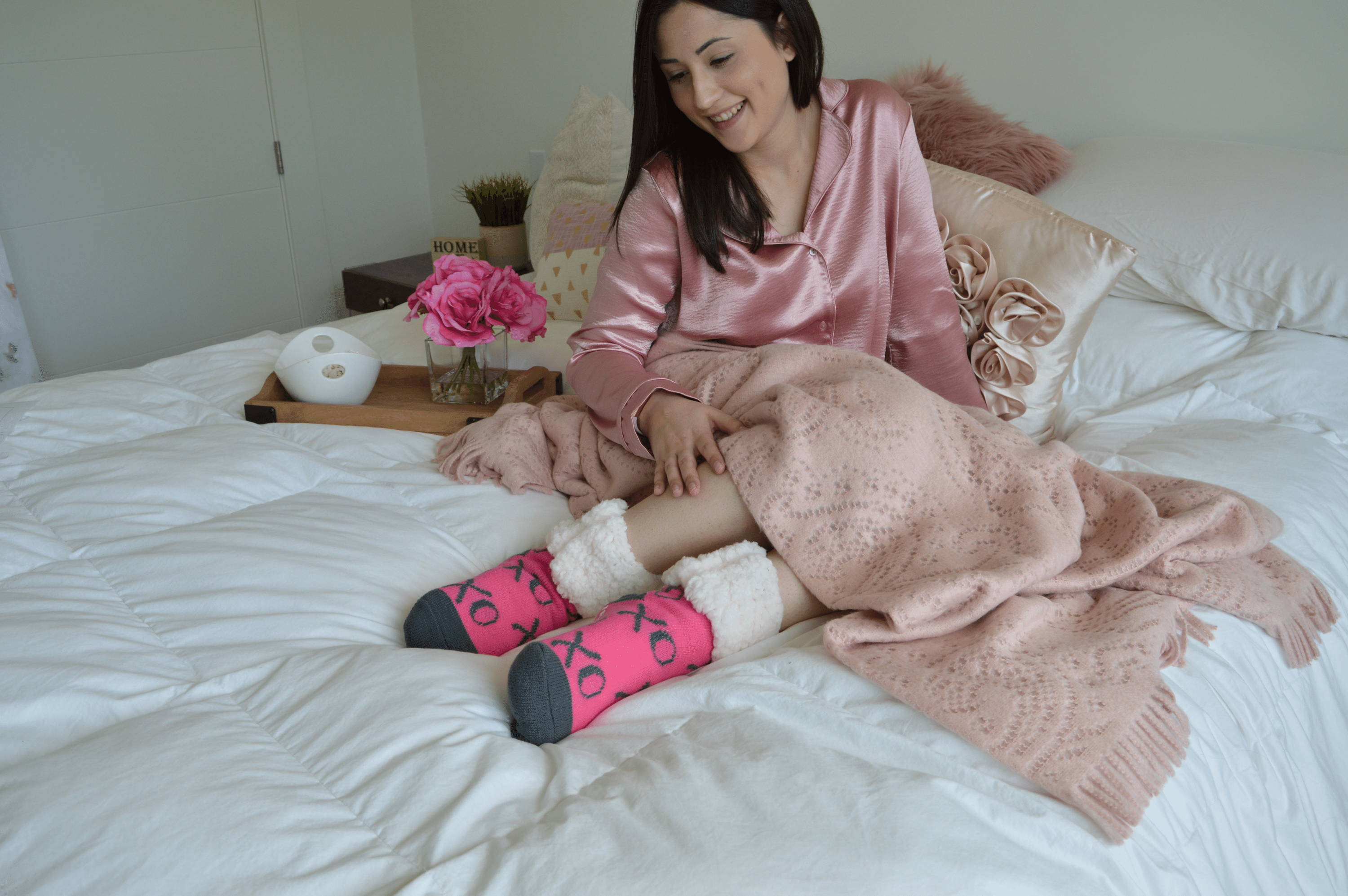 5 BOOKS YOU DO NOT WANT TO MISS:
1.Theme: Romance
Book: 'Take a Hint, Dani Brown' by Talia Hibbert - This comedic and steamy book explores a no-strings-attached, yet very complicated relationship, between Dani and Zafir. Hibbert delivers a complex heroine and a dreamy leading man in this new-age romance novel.
Reading socks to pair: Pudus XOXO Classic Slipper Socks

2. Theme: Fantasy

Book: 'Trouble the Saints: A Novel' by Alaya Dawn Johnson - In this alternate history of a fantasy novel set just before World War II, people of color carry magical gifts in their hands, and main characters Phyllis Leblanc, Dev, and Tamara must contend with an ever-looming threat to their freedom, their relationships, and their lives.
Reading socks to pair: Pudus Chenille Cable Knit Lavender Classic Slipper Socks

3. Theme: Thriller

Book: 'Lakewood: A Novel' by Megan Giddings - This novel tells a tale of a young woman forced to drop out of school in order to take care of her family. She takes a too-good-to-be-true job to provide for her loved ones and discovers just how much she's willing to compromise to make sure her family stays above water.
Reading socks to pair: Pudus Geometric Black Classic Slipper Socks

4. Theme: Lighthearted

Book: 'Olive, Again' by Elizabeth Strout - This lighthearted but inquisitive novel follows Olive, who struggles to understand not only herself and her own life, but also the lives of those around her in the town of Crosby, Maine. Whether with a teenager coming to terms with the loss of her father, a young woman about to give birth during a hilariously inopportune moment, a nurse who confesses a secret high school crush, or a lawyer who struggles with an inheritance she does not want to accept, the unforgettable Olive will continue to startle us, to move us, and to inspire moments of transcendent grace.
This book was included in Oprah's book club!
Reading socks to pair: Pudus Flamingo Pink Classic Slipper Socks

Theme: Historical Non-Fiction

Book: "A Black Woman's History of the United States" by Daina Berry and Kali Gross - Authors Daina Ramey Berry and Kali Nicole Gross tell weave a tale around the essential, complex, and fascinating stories of forgotten Black women throughout history with nuance, love, and grace. Required reading for any lover of US history.

Reading socks to pair: Pudus Autumn White Classic Slipper Socks

Shop Our Fave Reading Socks